BMW has been regarded for maintaining top ranking customer loyalty of any car brand across the world. While many believe you can't put a price on performance; the cost of ownership and maintenance of "The Ultimate Driving Machine" is higher than most would anticipate or expect.

If you're looking to buy your first BMW or upgrade to a newer model; it is wise to educate yourself on the maintenance and repair expenses before you purchase. We'll cover everything from routine service, to the cost of ordinary repairs in an effort to better prepare you for the actual expense of owning a BMW annually.
Is the maintenance on a BMW expensive?
If you've researched BMWs, you most likely know that BMWs are expensive to maintain. But, if you want a BMW, it's a price you'll have to pay. The industry standard for maintenance expenses averages $652 per year. Unfortunately for BMW owners, the costs are coming in at almost double the annual average of other brands. According to multiple sources like "RepairPal," the annual average for maintenance on a BMW is $968 per year. In is noteworthy to mention that this number is a nationwide average meaning that it could vary across different states pending factors such as tax rates in your area.
A BMW's maintenance schedule for most of 2005 and earlier vehicles is separated into two types of services: The first service is simply an "Oil Service" which occurs every 8,000 to 10,000 miles based on how the car is driven. BMW considers the fuel economy on how fast it "Counts down" on the service interval. The next service is called an "Inspection I" around 18,000 to 20,000 miles. This service consists of on oil change, cabin filters (if applicable) inspection of the brakes, belts, wiper blades, lights, battery, charging system, tires, and lube the door seals and hinges. The next service is back to the "Oil Service" at appx 30,000 miles and then at 40,000 miles the "Inspection II" is due. It consists of everything on the Inspection I, but adds an engine air filter, spark plug replacement, valve adjustment (Most "M" cars), and a transmission service (depending on the car). In addition to the routine maintenance discussed above; BMWs require a brake fluid flush every 2 years in tandem with a coolant flush every 3 or 4 years.
BMWs made after 2005, and the 2002 and newer 7 series, use a condition-based system called "CBS Data." This system is monitored by an internal computer that uses algorithms based off fuel economy, engine oil temp, and sensors that actually measure the thickness of the brake pads. Cars equipped with these systems are extremely intelligent and relieve the owner of the stress of remembering when their last service was. These systems inform owners of upcoming services prior to the actual due date in an effort to curb "overdue" services.
While the same basic service pattern applies; the "CBS data" can advise which service is required by displaying them on individual levels. These automated predictions can aid the owner in their preparations for annual maintenance costs so they do not end up getting blindsided by their service centers every time the car is taken in for service.
---
The cars equipped with this automated computer system let owners know when it's time to check the brake fluid, coolant, oil, transmission, filters, brake pads, etc. This is helpful when considering unnecessary maintenance. This system also aids in the advisement of model-specific needs. Model specific needs include, but are not limited to: checking the carbon-ceramic brakes on M-Class vehicles, and clutch and dual-mass flywheel inspections on cars equipped with standard transmissions.
The table below gives you a look at an average BMW maintenance schedule. The newest BMW's have a similar set up, but "bundle" some of the services to make it easier on the owner. With this updated "bundling", the cabin filters are changed on every second oil change, and the engine air filter(s) on every 3rd oil change.
---
   Model                              Rating                          Yearly Cost
     BMW 328i                  3.0 out of 5.0                          $773
     BMW X5                    2.0 out of 5.0                          $1,166
    BMW 528i                  3.0 out of 5.0                           $825
    BMW X3                    2.5 out of 5.0                           $1,034
Please remember, getting your vehicle's service taken care of at an independently owned repair facility is often less expensive than going to the dealership. Independently owned repair facilities still ensure that your car is worked on by certified technicians who only install factory, original equipment parts.
---
How much do BMW repairs cost?
Similar to regular service costs, BMWs are also more likely to have larger repair bills when compared to other manufacturers. Large repair costs are often difficult to estimate due to their dependance on driving habits, particular location, climate, or general environment. Something else to consider when purchasing a new or used vehicle is simply "luck of the draw." This table outlines some of the more common repairs you might need to prepare for during the ownership of your BMW.
---
BMW Model        Repair                                  Cost
BMW 328i           Fuel injector                     $1,000 to $1,200
BMW 328i           Starter replacement          $559 to $769
BMW X3              Suspension ball joint rep.   $214 to $261
BMW X3              A/C Evaporator rep.           $1,616 to $2,012
---
Reducing BMW maintenance costs
The number one way to reduce maintenance costs on your vehicle is to service it as soon as the vehicle's computer requests you to do so. Maintaining a diligent and habitual service schedule can help eliminate the need for costly repairs in the future by identifying current or potential problems early on.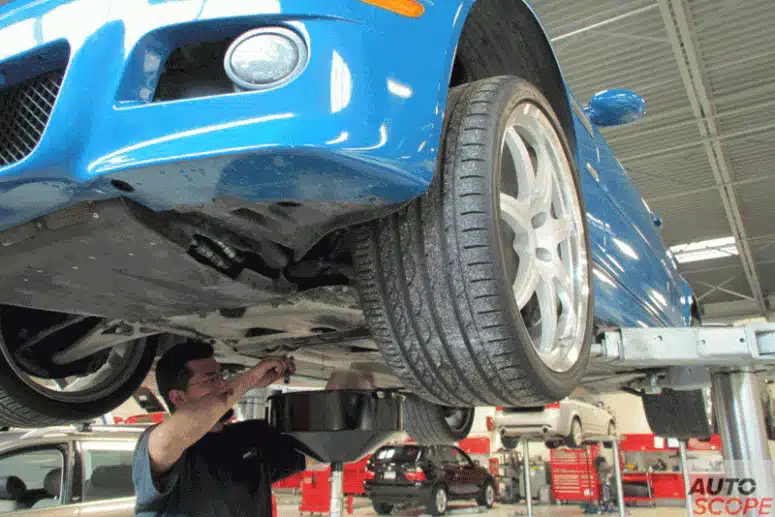 BMW has been regarded for maintaining top ranking customer loyalty of any car brand across the world. While many believe you can't put a price on performance; the cost of ownership and maintenance of "The Ultimate Driving Machine" is higher than most would anticipate or expect.
If you bought your BMW from the dealer, the vehicle should come with a three-year, 36,000-mile manufacturer guarantee/warranty for service called "BMW Ultimate Care." All of the scheduled services (including the first spark-plug replacement) are free under BMW Ultimate Care. Ultimate Care is valid for vehicles from 2017 and newer and can be extended for up to 7 years/125,000 miles for an additional fee. BMW also options consumers with multiple different plans that cover various levels of maintenance in turn, aiding in owner being able to budget accordingly.
After the manufacturer warranty runs out, BMWs are more expensive to maintain than other brands – even other luxury brands. On average, it can cost an extra $5,000 to maintain a BMW over a ten-year period than it costs to maintain a vehicle such as a Mercedes-Benz. In addition, a BMW can cost upwards of $12,000 more to maintain than a Toyota.
According to experts, BMWs do not break down more often than other cars. In fact, BMWs are right in the middle of the pack when it comes to reliability. According to sources like "RepairPal," the average BMW needs to visit a mechanic for unscheduled maintenance 0.9 times per year – which falls right along with the industry average.
Even with the extra expense, BMW owners love their high-performance, luxury cars. These refined, high-comfort vehicles feature the best tech and safety specs on the market. BMW continues to be a top performer in the automotive industry. The brand is synonymous with status, performance, and safety, making it difficult for other brands to compete against them on this front.
---
A Little History of BMW*
Founded in March 1916 during World War I as Bayerische Flugzeug-Werke, the company later known as BMW started as a builder of aircraft engines and was headquartered in Munich, Germany. It became Bayerische Motoren Werke in July 1917.
After WWI ended, BMW stayed in business by producing motorcycle engines, farm equipment, household items, and railway brakes. It began producing motorcycles in the 1920s. Its R32 motorcycle set a world speed record not broken until 1937.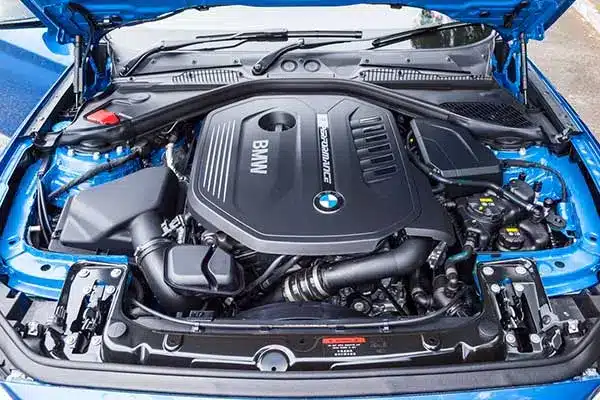 BMW entered the automobile business in 1928, with the first car sold as a BMW being a rebadged Dixi named the BMW 3/15. Throughout the 1930s, BMW expanded its range into sports cars and larger luxury cars until World War II. BMW's factories received significant damage from bombing during WWII, and its remaining West German facilities were banned from producing motor vehicles or aircraft after the war. The company survived by making pots, pans, and bicycles until 1948, when BMW restarted motorcycle production.
BMW resumed car production in Bavaria in 1952 with the BMW 501 luxury saloon. After the 1962 introduction of the BMW New Class compact sedans, BMW grew to become a leading manufacturer of sport-oriented cars. Throughout the 1960s, BMW expanded its range by adding coupe and luxury sedan models.
In the 1970s, BMW introduced the BMW 5 Series mid-size sedan range (1972), the BMW 3 Series compact sedans (1975), the BMW 6 Series luxury coupes (1976), and the BMW 7 Series large luxury sedans (1978). Also, in 1978, the BMW M division released its first road car, a mid-engine supercar.
The 1980s brought the BMW M5 and BMW M3, and BMW introduced its first V12 engine in the 750i luxury sedan.
In the 1990s, BMW expanded its Z3 line-up to include a two-seat roadster and entered the SUV market with the BMW X5.
BMW is also the parent company of Rolls-Royce Motor Cars (purchased in 1998) and MINI cars (purchased in 1994 under the Rover Group).
Did you know… the acronym BMW stands for Bayerische Motoren Werke GmbH. In English, it roughly translates to the Bavarian Engine Works Company or Bavarian Motor Works.
BMW is one of the most successful auto brands in history. With over 50,000 vehicles exported yearly, BMW maintains its status as an international powerhouse with high-performance cars that embody class and quality.
*Source BMW

Ask the Experts: What is BMW Basic Maintenance? | European Car Repair Shop